Boxing
George Foreman Says Conor McGregor Can Beat Manny Pacquiao
Will living legend Manny Pacquiao fight MMA star Conor McGregor this year?
For a while, it looked as though the fight might indeed happen, but that was before McGregor was beaten by Dustin Poirer in their rematch. The fight was, for many, a tough sell even before McGregor was beaten by Poirer, while now, the thought of a Pacquiao-McGregor fight is enough to make many a boxing fan feeling insulted. But heavyweight legend George Foreman is in favour of seeing the fight. Not only that, but "Big George" says he thinks McGregor could actually defeat Pacquiao in a boxing match.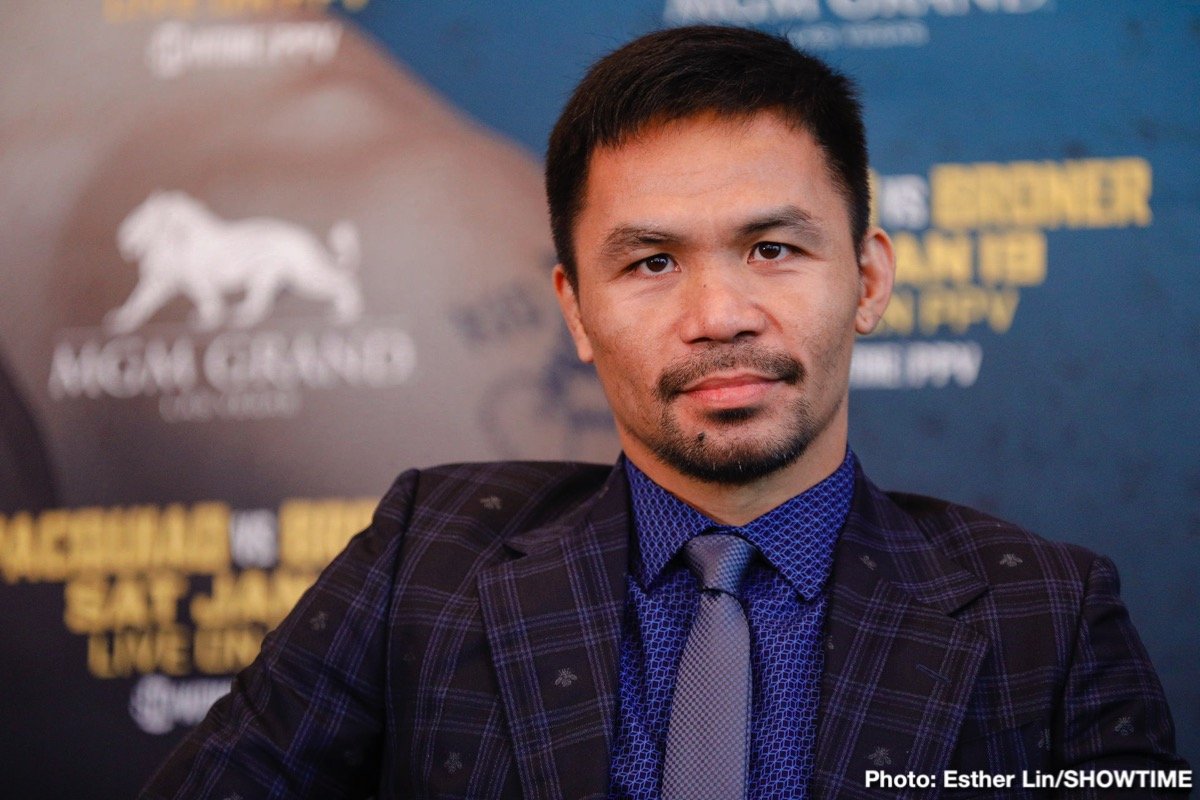 Foreman, who spoke with the Daily Star, said that he would prefer to see McGregor give up MMA and go into boxing full time.
"It's hard for McGregor to accept it but he's a better puncher than he is in MMA," the former two-time heavyweight king said. "I'd rather see him in boxing matches now. I think if he has a fight with Pacquiao he can actually beat him – good rules, over 10 rounds, McGregor can beat him. He's already adjusted to boxing, but he's not going to do good in MMA anymore. Pacquiao is very good as a matter of fact, but McGregor can beat him in a boxing match."
So is Foreman off his rocker or is he right? To my mind, even a 42 year old Pac Man – heck, even a 50-year-old Pac Man – beats McGregor with consummate ease if he ever fights him under boxing rules. Pacquiao knocks McGregor out and he does it fast. But people listen to Foreman, naturally. Maybe the 72-year-old sees something in this still possible match-up that others do not see. And as against the fight as you may well be, McGregor is still a big name and even coming off that MMA defeat a fight between him and Pacquiao would make money.
It would, though, be a genuine sensation – and an upset of gargantuan proportions – if McGregor managed to defeat the all-time great. Pacquiao has other options, with Bob Arum this week telling Barbershop Conversations that it should be decided this week if Pacquiao will fight Terence Crawford. Arum says a big-money offer from a site overseas might see to it that the Pacquiao-Crawford fight is made. If not, Arum said, Crawford could fight Shawn Porter. So if "Bud" does get the fight with Porter, might Manny take another look at that McGregor fight?
Maybe. And George Foreman for one well-respected and hugely admired boxing legend would like to see the fight. I still can't agree with Foreman's prediction of a McGregor win, though – can you?