Boxing
Listen to your heart, champ
In a boxing career encompassing 23 years, 69 fights and 462 rounds, the heart of Manny Pacquiao has never been an issue.
In a boxing career encompassing 23 years, 69 fights and 462 rounds, the heart of Manny Pacquiao has never been an issue.
Pacquiao rose from dirt poverty, collared an unprecedented eight division titles and beat up some of the most feared fighters in the punch-for-pay trade. Through it all, he displayed the unconquerable heart of a warrior.
It thus came as a bolt-of-a-lightning surprise when reports leaked that Pacquiao has been diagnosed with a heart condition, something he may have had from the outset.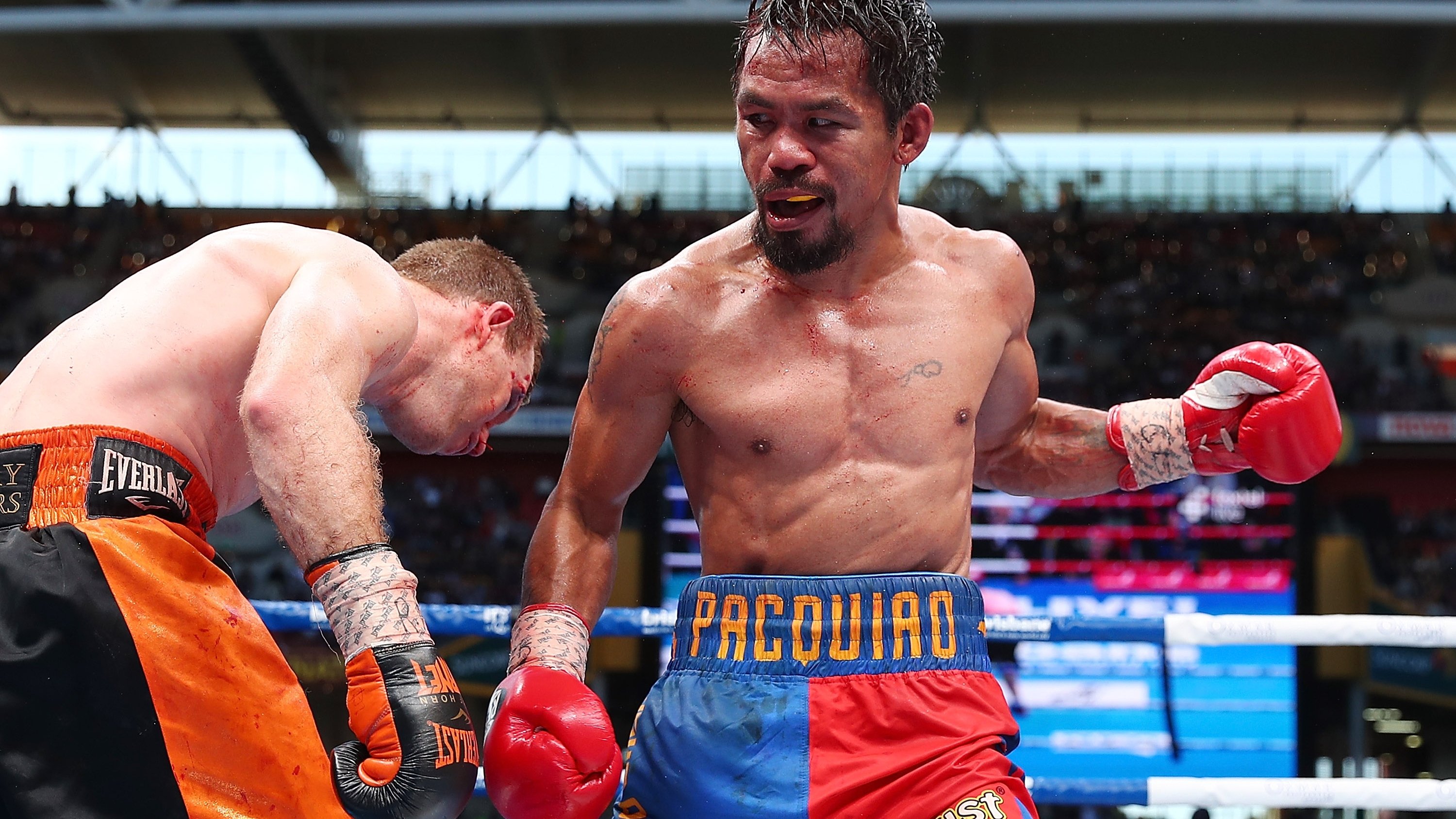 Pacquiao's lawyer Eldibrando Viernesto confirmed to this writer that Pacquiao was taken to the Cardinal Santos Hospital in Manila on July 8 after experiencing chest pains during his training for the Lucas Matthysse fight. Pacquiao was diagnosed with an inborn heart condition and doctors actually advised him to cancel the July 15 fight with Matthysse, but he insisted on pushing through with the fight in Kuala Lumpur, Malaysia.
On July 8 (a Sunday), after going to church, Pacquiao underwent a medical examination that was due over a month ago. After getting an electrocardiogram (also known as EKC or ECG), the heart issues surfaced.
"May lumabas na bara," said Viernesto. "Nilipad (si Pacquiao) sa Manila using Governor (Chavit) Singson's plane. He was brought to Cardinal Santos. Angiogram procedure was made on him. The healing time given was 48 hours.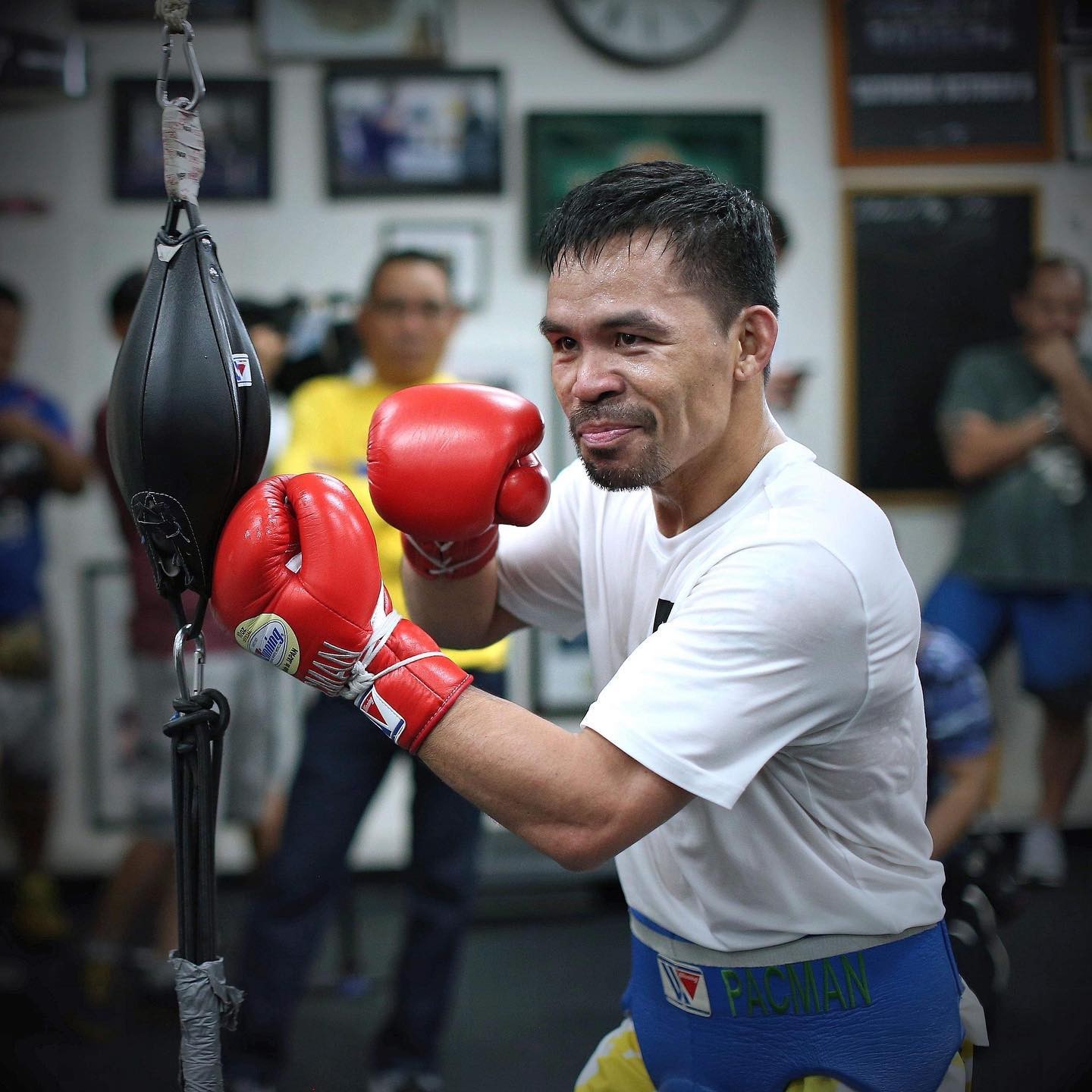 "When he got here (Kuala Lumpur) he did not work out for two days. He just started jogging and light workout. The rest became a blessing in disguise because he was able to relax for awhile. The rest is history."
Pacquiao went on to annihilate Matthysse in seven rounds to win the World Boxing Association (WBA) welterweight title. It was Pacquiao's first knockout win since 2009 and he was so taken by the moment that he announced a return to the ring before the year ends.
Then again, with the health scare hanging over his head like the Sword of Damocles, Pacquiao may have some serious pondering to do on his ring future. Pacquiao kept the medical findings from his family but you can bet that the entire matter is now up for serious discussion at home after the same was released to the media.
Pacquiao's case is not new in pro boxing. In April 1994, shortly after losing the world heavyweight title to Michael Moorer, Evander Holyfield disclosed that he was suffering from a congenital heart problem described by doctors as a "stiff heart." Holyfield announced his retirement but returned in May 1995. He went on to fight until 2011.
Pacquiao need not stretch his career as he really has nothing more to prove. At age 39, and after all the brutal wars he had endured in the ring, the time has come for him to enjoy the fruits of his labor.
Last we heard, Pacquiao is still planning to fight before the year ends, and perhaps figure in a farewell fight in the Philippines next year. These matters are all up in the air, though.
Pacquiao clearly wants to give his countrymen one final gift, but for a change it may be the turn of boxing fans to hand him one: the recognition as the greatest Filipino world boxing champion to ever lace on the gloves.
The health problem is really ironic because Pacquiao clearly belongs in the pantheon of ring immortals.