Boxing
Manny Pacquiao Being Denied Sparring Partners by Al Haymon, Claims Freddie Roach
Pacquiao is going to need a vintage high-end performance in order to pull off the victory in May
Manny Pacquiao has started his preparations for the long-awaited clash with Floyd Mayweather Jr. on May 2. His trainer, Freddie Roach, believes the opposing camp is using underhanded tactics to keep sparring partners from working with "Pac-Man."
Dennis Gasgonia of ABS-CBN News passed along comments from the boxing stalwart. He states Mayweather adviser Al Haymon is making contact with preferred workout partners and making them offers to not show up at the Pacquiao camp.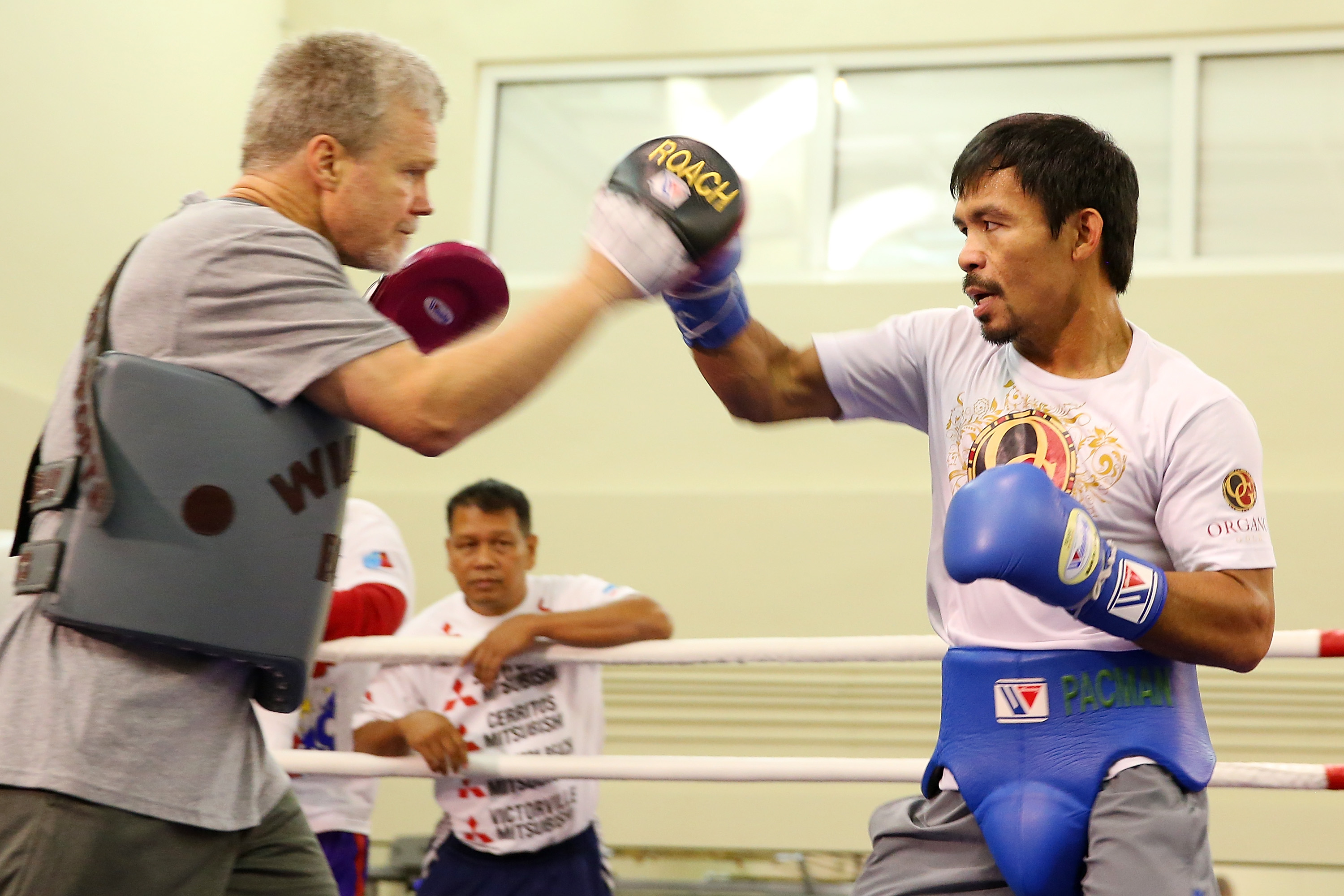 "I'm hiring sparring partners, Al Haymon's people calls thèm up and offers more money for them not to come. [But] I'm not worried about those guys," Roach said. "We got four really good sparring partners for Manny for this fight, Mayweather look-alikes."
Obviously the goal is to bring in fighters with the same skill set as the undefeated American. None of them will be able to match his efficiency, but the sparring sessions are meant to give Pacquiao a feel for what to expect in a few months.
Taking away from that potential partner pool could create a competitive disadvantage for the Filipino sensation. It's unclear what evidence Roach has to support his claims, however, and he doesn't seem overly concerned about it at this stage.
The verbal battles between the sides have been going on since long before the fight became official. For years, the camps would exchange jabs through the media while trying to work out an agreement. It appears that won't change even now that one has been worked out.
At the very least, it helps create additional buzz for a fight the boxing world has been waiting for. It probably would have been better a couple years ago, but there's still plenty of hype.
Pacquiao is going to need a vintage high-end performance in order to pull off the victory in May. Roach, and the sparring partners he's able to secure, will play a major role in getting him back to that level.