Boxing
Matthysse will have 'no respect' as he aims to beat Pacquiao
"All I can say is this…it's not going to be an easy fight for Manny Pacquiao
Argentinian Lucas Matthysse will have "no respect" as he seeks to knock out Manny Pacquiao and defend his World Boxing Association welterweight title in Sunday's showdown that could cap an illustrious career for the Filipino sports icon.
Both fighters were comfortably below the 147-pound limit when they stepped on a scale Saturday ahead of their match, dubbed the "Fight of Champions."
An 11-time champion across eight divisions, Pacquiao weighed in at a trim 146 pounds while Matthysse tipped the scales at 146.7 pounds.
"I know Manny Pacquiao brings an intense energy in a fight, so we are ready for that. All we need to do is just to keep composed, make sure that he is ready to catch Manny at the right time and have no respect for Manny," Matthysse's trainer, Joel Diaz, told The Associated Press after the weigh-in.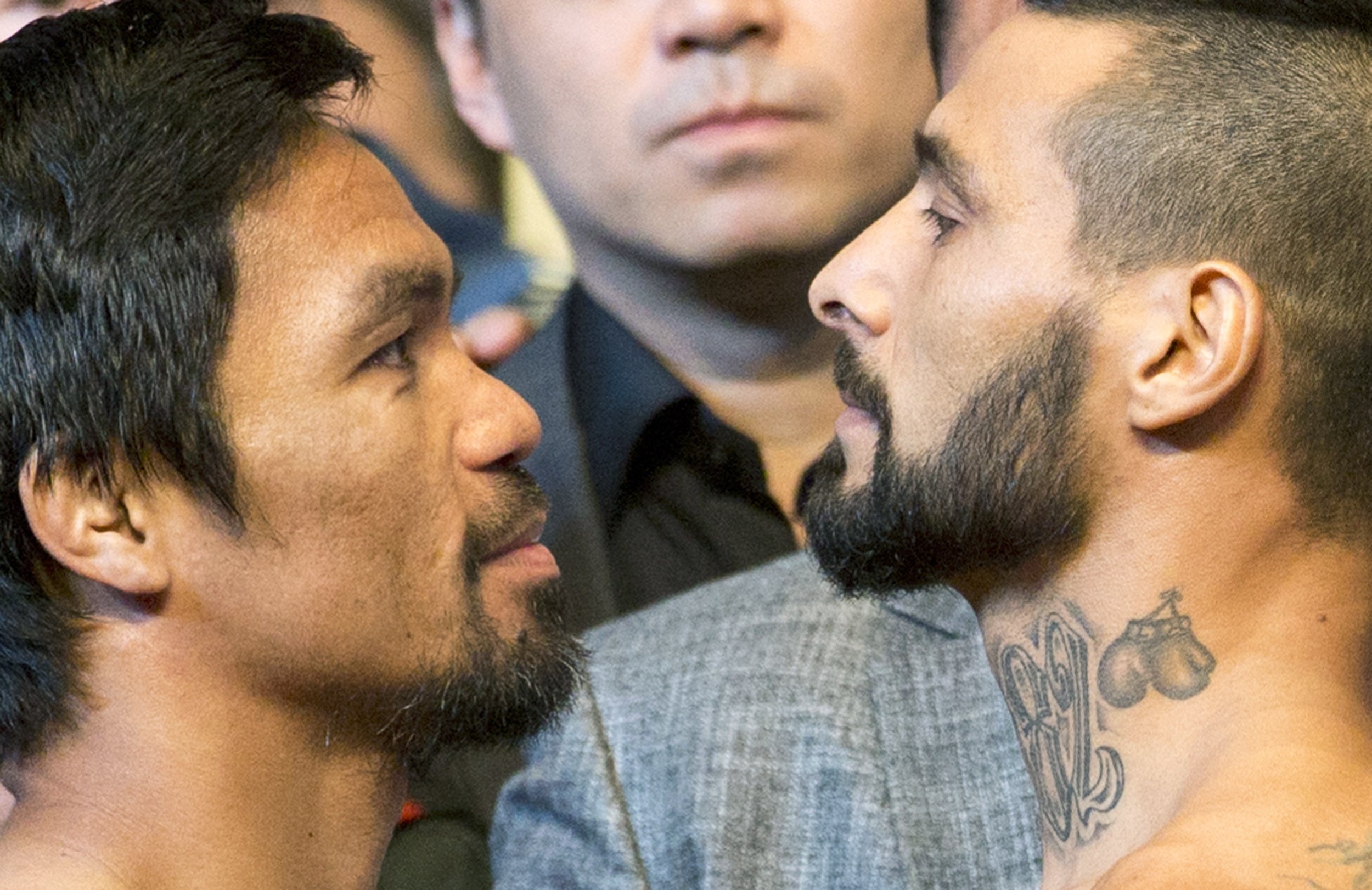 The main advantage for Matthysse, known by his nickname "The Machine" for winning 36 out of his 39 matches by knockout, is his strength and ability to deliver power punches from both hands, Diaz said.
"All I can say is this…it's not going to be an easy fight for Manny Pacquiao. If Lucas lands any punches on Pacquiao, he will hurt him because he hits real hard," Diaz added.
"Lucas Matthysse is stepping up to the level of opposition. He's fighting against a legend and he's in the best shape of his life. Everything is at stake for him. He is defending his title and secondly, he knows by beating Manny Pacquiao, it will be in the history books."
"Pacman" Pacquiao, who turns 40 in December, returns to the ring a year after his shock decision loss to Australia's Jeff Horn in Brisbane.
Pacquiao, 39, has won 59 times, including 38 by knockout, and lost seven times (three by knockout) along with two draws.
Pacquiao was greeted by hundreds of excited Filipino fans as he flexed on stage Saturday after the weigh-in. He smiled and appeared relaxed in contrast to a grim-looking Matthysse as they posed for the cameras.
Pacquiao didn't speak after the weigh-in but the words on his long sleeve t-shirt reflected his determination to seek a 60th victory: "Fight On."
It will be the first time since 2001 that Pacquiao is fighting without longtime trainer Freddie Roach, who was dropped in the run-up to the Malaysian fight and replaced with former assistant coach and friend Buboy Fernandez.
A once impoverished rural boy who turned into one of the world's wealthiest sportsman and now a Filipino senator, Pacquiao's rags-to-riches story has inspired many in his country. His biggest supporter on Sunday will be Filipino President Filipino Duterte, who will arrive in Malaysia to watch the match ahead of an official visit.
Pacquiao is "110 percent fit" physically and mentally, his conditioning coach Justin Fortune told the AP after the weigh-in. The Australian said age isn't a barrier for Pacquiao and that he has been able to juggle the sport along his political duties and other multiple interests.
"He's in great condition. For 16 years, Pacquiao has been at the top, No. 1 of world champion. His longevity at this level in this sport is unprecedented," Fortune said.
"Every fight for Pacquiao is the same way: very, very important fight. We take every fight seriously. Matthysse is a dangerous guy as was with every other fighter that Manny fought."