Boxing
Floyd Mayweather reveals Manny Pacquiao was the best opponent he faced
"He's a hell of a fighter and I can see why he won so many fights and I can see why he's going down as a Hall of Famer."
Floyd Mayweather has claimed Manny Pacquiao was the best fighter he faced inside the squared circle.
The pair collided in a 2015 bout dubbed as the 'Fight of the Century' after finally after six years in the making.
Despite it becoming the most lucrative pay-per-view in boxing history, at 4.6 million buys in America – the showdown itself ended in a one-sided win for Mayweather.
At the time, it saw 'Money' Mayweather extend his unblemished tally to 48-0.
'TBE' would call time on his illustrious career with a further two wins against Andre Berto and Conor McGregor to surpass Rocky Marciano's 49-0 record.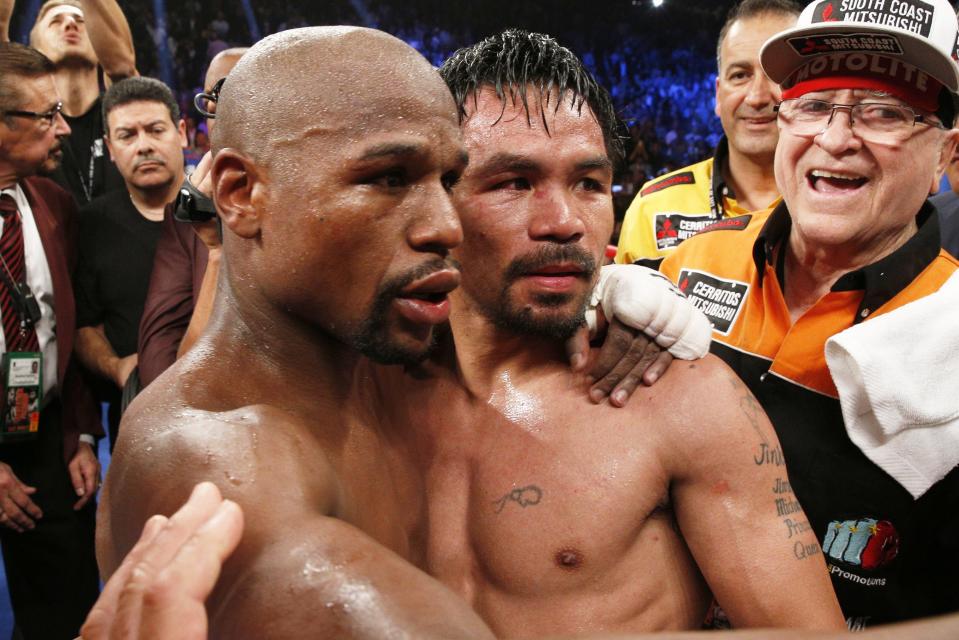 Mayweather and Pacquiao have both defeated boxing greats in Ricky Hatton, Oscar De La Hoya, Miguel Cotto, Juan Manuel Marquez and Shane Mosley.
Despite closer fights against De La Hoya and Marcus Maidana, Mayweather revealed the Filipino icon's fighting style was the toughest he ever experienced.
"The best fighter I ever fought probably was Manny Pacquiao," Mayweather told the"Million Dollaz Worth of Game" podcast.
"It's because of his movement. He's a hell of a fighter and I can see why he won so many fights and I can see why he's going down as a Hall of Famer. It's just certain moves that he makes."
Pacquiao, meanwhile, is in talks for his next and potentially final fight.