Boxing
Manny Pacquiao Feels Up to the Challenge of Facing Brandon Rios
Just one hook—or, in this case, one chopping overhand counter right—was all it took to separate Manny Pacquiao from his senses.
And for some, that was all that was necessary to strip the multi-division Filipino champion of his status as one of the world's best pound-for-pound fighters.
In fact, in the time it took the then-33-year-old to absorb the clinching shot from Juan Manuel Marquez and fall face-first to the MGM Grand Garden Arena canvas, a significant cross-section of his pre-fight admirers had just as quickly turned into post-fight critics.
Eleven months later and on the eve of his first venture into a professional prize ring since the most devastating loss of his 18-year professional career, Pacquiao doesn't at all give the impression of a man all that bothered by the sudden bandwagon exodus.
"It's part of boxing. Sometimes you get knocked out, sometimes you knock them out," he said. "I didn't take a beating in the fight. It was one shot. I feel like I can continue. I want to prove myself in this fight. This is a chance to bring my name back to the top of boxing.
"I love to fight. That's my No. 1 job. I still believe that this is what God wants me to do, and this is what I'm called to do. I don't think negative. I just think positive. So that just means continue."
Even in his chronically polite and understated way, the flickers of bravado that escape make him sound like a man with a statement to make to those who forecast his demise. In fact, the more he talks, the more comfortable he seems with admitting it really does matter to him.
"Yes, I feel like I can still compete at the highest level," he said. "This will be a good way for me to prove that, fighting Brandon. He's a great fighter. He will come ready. We will be fighting toe-to-toe. It will be entertaining. I respect people's opinions, but I want to make sure at the end of the day they will be convinced that I am still the best.
"I can still fight."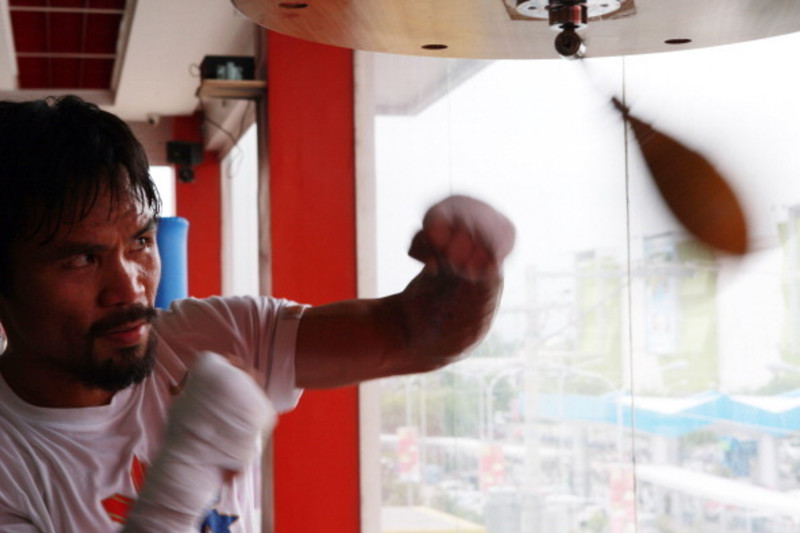 Pacquiao took an extended layoff from all boxing-related activity after the Marquez debacle. The 11-month, 15-day gap between fights is easily the longest of the soon-to-be 35-year-old's career.
He was back two months and 18 days after his first stoppage loss to Rustico Torrecampo (KO, third round) in 1996 and returned from another inside-the-distance loss, to Medgoen Singsurat (TKO, third round) in 1998, just three months and one day later.
In fact, 2013 will be the first year since he started in which he's fought just once.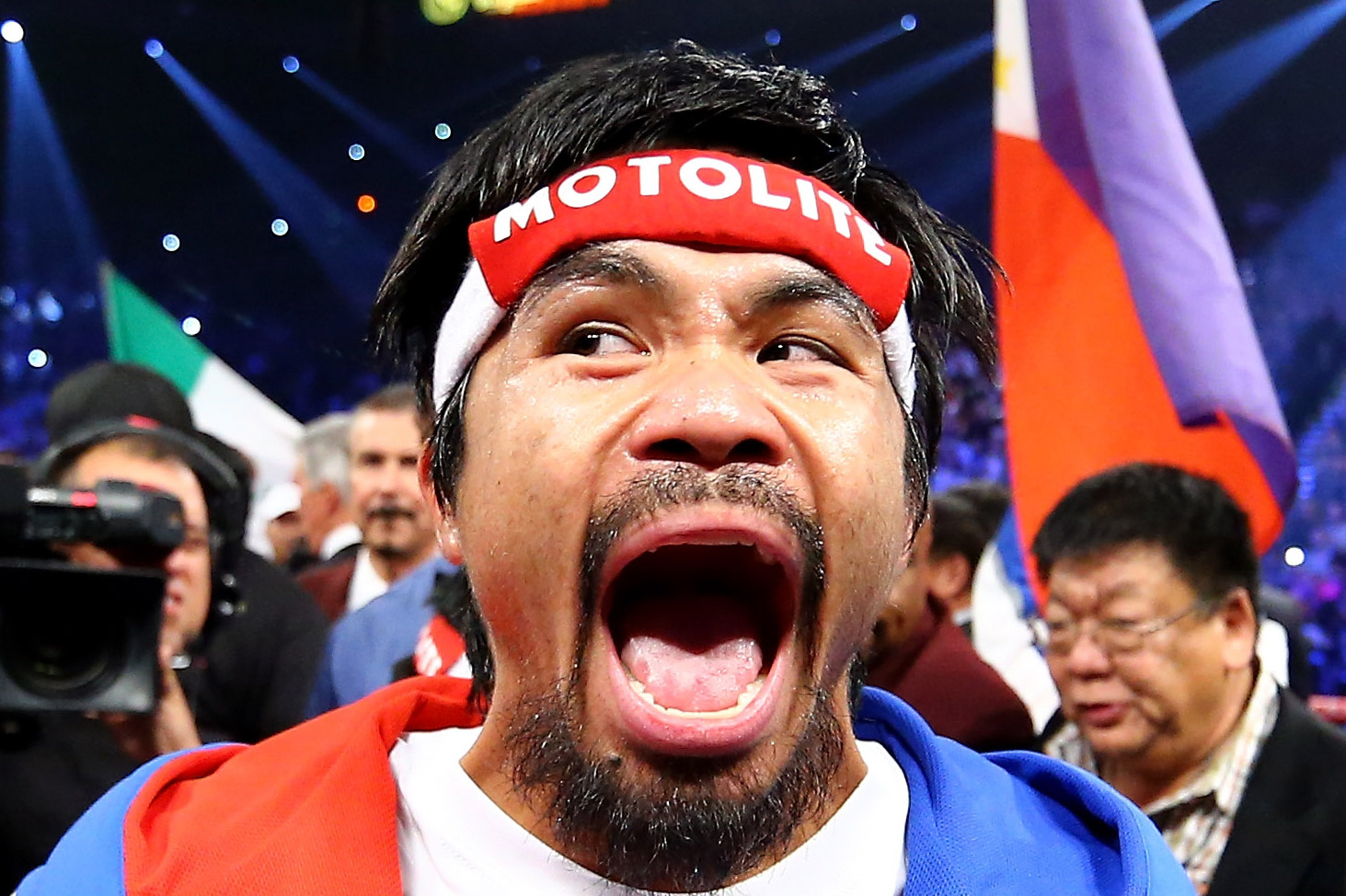 "For me, it's the same," he said. "After a fight, I don't go to the gym, and I don't do any boxing, so when I come back, I'm very excited to come back. Once I did this time, it was fun. I'm ready."
In Rios, who is seven years younger and turned pro nine years later, Pacquiao faces an opponent first mentioned as a prospective foil by promoter Bob Arum two summers ago after a violent lightweight title defense against Urbano Antillon in Carson, Calif.
His straightforward, confrontational style is considered by many to be a complement to Pacquiao's, a sentiment echoed by the fighter himself. Some comparisons have been made between Rios and 2009 Pacquiao victim Ricky Hatton, who was KO'd in two rounds.
"I like to fight. It's my job. I'm a fighter," Pacquiao said. "Any time there's a fighter who's in front of me who wants to exchange and trade, I get excited for that. I'm very happy to be fighting Brandon because of that style. He's a strong guy, very aggressive, puts a lot of pressure on. (Our plan includes) lots of movement, and we will make sure that we are aggressive as well."